Production Design for
film .

The Young Man as a Movie star
The same two actors play a variation of the fictive characters Bully and Candy in each film. They are constantly entangled in a different melodramatic plot.
Sputum
A science fiction feature film that takes place in a disorientating and unbalanced society where the conflict between the Bakelite's and the Antique's is provoked by their sound saturated world; full of saliva, fungus and a strange white powder.
War Save Me
It gives us a raw, both alienating and poetic insight into the thoughts of P, a restless homeless man. As he roams the city in search of ways to function, he starts to long for the clarity and clean purpose of war.
In de Zomer
Two sisters compete for their Turkish father's approval, each in her own way. When he is no longer among them, they learn to appreciate their mutual differences better.
Denk maar aan iets blauws
A Dutch Poem by Martijn den Ouden. It portrays a man, dealing with loneliness and mourning, comforted by memories of his loved one.
AZIZA
She feels lost as she does not seem to find a person to confide in, when struggling with a personal issue. Her protective brother suspects that she is hiding something. But is her brother really as unforgiving as he's pretending to be?
Props for
film .
Chimère
Milad finds himself in a mental labyrinth after leaving behind his girlfriend during a frantic pursuit.
Het Verlangen
Two brothers get caught up in a bitter battle for honor when they attempt to save their ailing publishing company by having an uncultured but attractive woman pose as the author of an unknown talent's literary masterpiece.
History's Future
One man's odyssey through a Europe in turmoil - and through his own mind. Part fiction, part documentary, part essay on the contemporary world.
Production Design for fine arts & theatre .
Circular Ruins
In the installation Fion Tan plays on the former use of Le Grand-Hornu as a coal mine.
Apart, We Are Together I
You as a public can experience that even in the absence of movement or interaction there is still interaction between each other and the environment.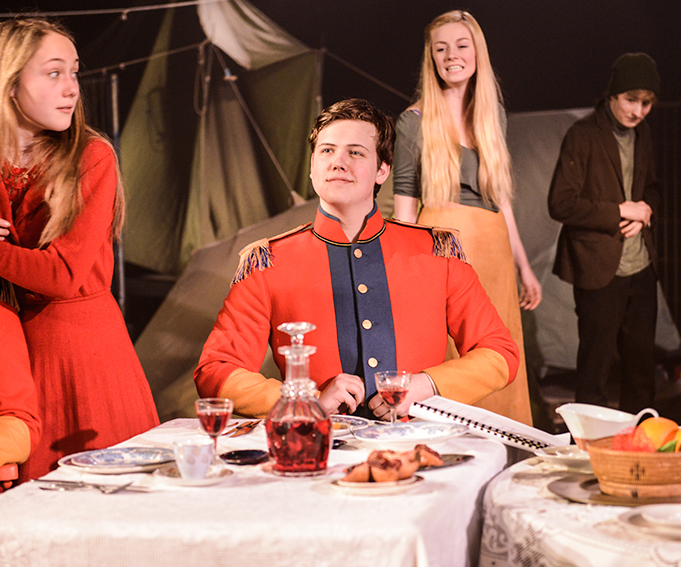 King Lear jr
It tells the tale of a king who bequeaths his power and land to two of his three daughters, after they declare their love for him in a fawning and obsequious manner.
The Higher Office
Artist and writer Richtje Reinsma, invites you to visit The Higher Office and create your own personal ex-voto's.
Stair Light Design
Stair lights designed for the Amsterdam Film Week Festival.
Props for
fine arts & theatre .
Geografie der Zeit
Fiona Tan has transformed the ground floor of the MMK 1 into a parcours in which video projections, audio and sculptural works join in a concentrated reflection on the individual in an increasingly disjointed globalized world.
Options & Futures
New video installations and spatial images included in this carefully orchestrated and enigmatic environment.
Production Design for campaigns .
Tussen je oren
Coöperation between a Dutch education broadcast(shooltv) and the Concertgebouworkest.
Het Gesprek
Start talking with your children about social media and apps early on.
Do you celebrate your similarities?
Happy Mother's Day!
Do you share your power?
International Woman's Day
Do you let love in?
Valentine
Koning van de Camping
Design your own tent campaign.
Home